AVP-USA ANNUAL NATIONAL GATHERING
Memorial Day Weekend
COLORADO SPRINGS, COLORADO
MAY 25-28, 2001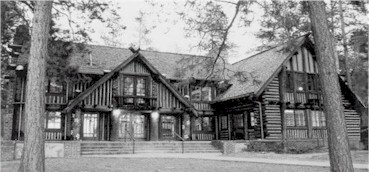 Editor's note: As John Shuford and I shared at the Gathering, this was the most satisfying and enjoyable conference either of us have attended -- and that's NOT accounting for the fact that neither of us are no longer in "responsible" positions!\
Rambunctious Rick Krouskop
---
What happens when 80 AVP'ers and friends gather in a mountain paradise? (The wise sat opposite the picture window framing Pikes Peak.)
Beautiful sunshine and pleasantly warm weather greeted us every day and Colorado threw in two of its unusually dramatic out-of-nowhere thunderstorms, carefully orchestrated so as not to get us wet as we went from one activity to another.
We were at 7,000 feet in a church camp in Colorado's Black Forest, just north of Colorado Springs with its Garden of the Gods, cliff dwellings, mountains, and Royal Gorge.
What struck me most about this gathering was the strong inclusion of the prisons thanks to former inmates who were a major part of the program. Another strong aspect was the co-creative aspect of the gathering. Breakout groups formed almost spontaneously according to the specific requests of attendees (and a lot of late-hour compilation and organization by a few) to form 15 workshops on five threads (Youth, Inmate issues, Restorative Justice, Workshops and exercises, and National/International programs.)
I also spent time with many other facilitators, many of them long-time AVP'ers who have been there since the beginning and facilitated hundreds of workshops ...like Steve Angell, Ellen Flanders and Janet Lugo. I talked to them about issues we have in the northwest region and received a lot of support and encouragement for the autonomy of each region within the by-laws of AVP. It reminds me of two of the steps of opening to Transforming Power... the willingness to suffer for what is important ...with expectation of the best. Walking our talk is a hard road and something we can be working on all the time.
The weekend closed with a visioning exercise and brainstorm focusing on how we can help each other and affirmation of the power of the local groups to ask for what they want as part of a region and as part of a whole.
Dotty Joos
---
Synopsis and agenda of the Weekend, submitted by Dotty Joos
---
A SYNOPSIS OF THE CONFERENCE
Friday evening:
6:00 Dinner
8:30 Gathering, Community Building
Collecting focus issues
__________________________________________
Saturday morning:
8:30 Welcome circle, agenda review, and check-in - 80 people from 14 states registered
__________________________________________
10:30 Judy Uphoff, Director of Corrections since 1991, State of Wyoming. 30 years in the criminal justice system. It was refreshing to see the enthusiasm on the part of this long-time head of corrections (under both Democrats and Republicans) for the AVP program, coming all the way from Wyoming and asking no honorarium. In some states they can't get enough of us. (Wake up California DOC!)
Summary: What works? various opinions over the years: religion will work (prayer and restitution), "it's a medical problem", "nothing works", be more severe... There are things we can do differently and they aren't part of the system, e.g., restorative justice. We SHOULD have drug treatment, re-entry support for both the offender and family, mental health, including family involvement. Keep pushing.
Dealing with the presence of CO's in workshops... realize that Alcoholics Anonymous also excludes them so you have a precedent to call on; work out a way to allow them to walk through and out.
Need for CO's to be allowed time off for communication workshops and developing skills in dealing with people.
Need for "in-reach" workers, i.e., lifers on parole coming back in as guides to those about to be released.
__________________________________________
Saturday afternoon:
2-4pm Breakout groups, 50 minutes each
* more details of those groups which I attended are below
Youth Issues
AVP in schools
Youth Manual: example of a school program *
Visioning and sustaining a program
Inmate Issues
Leadership strategies, avoiding burnout *
Landing Strip and reintegration
Involving inmates in every aspect of AVP
Exercises & Creativity
Personal conflict
Transforming Power
The planned redesign of the Basic
Restorative Justice
Victim/Offender programs
RJ at the community level
How can AVP be more proactive?
Internat'l & Nat'l Programs
Overview of programs
Oxford 2000 International Conference
Marketing AVP *
__________________________________________
Some of the points I gleaned from the breakout groups
From an ex-inmate: The importance of inside coordination... the person has to be skillful with the administration as well as inmates. It's important to convey that they have no power. Rotating leadership is workable. Your inside leadership is very important.
Offering the T4T to all with the understanding that they may not be facilitating. Don't close the door; you may be surprised. What to do if there are too many wanting it? Notify when sign-ups will open and do first-come, first-served. Remember that the T4T is not to create skilled facilitators but to train people to be part of a team to learn HOW to facilitate.
[In most parts of the country, people do not become facilitators after taking a T4T but must apprentice first until they are approved as facilitators. A minimum is usually considered two experiences of being part of a team.]
In many parts of the country, it is the chaplain that gets AVP into the prison.
Reminder to urge facilitator candidates to do another Advanced.
Example of AVP in a school... 12 of the students with two school employees who are willing to fully participate, including using first names this day only (teacher, custodian, aides, or staff) participate equally together for one day, about 6 hours plus recess and lunch.
Program is called "Making Choices" and is sponsored by the local AVP.
Sample agenda items:
Adjective name game alternative... Make a circle, throw the ball (inflatable, but have it a little soft so it's easy to catch), whoever receives it gives their adjective name, next time around everyone else chimes out the adjective name of the child who received it. (Note: the kids already knew each other's first names.)
Gathering: Something good I like about myself
Circle game: Everyone with a brother stand up, etc.
Listening Exercise: Preceded by a demo with a poor listener, then with a good listener; then brainstorm what makes a good listener.
Big Wind Blows
Concentric Circles
Feelings Exercise: Paper plates with feeling faces, kids pick one and make any feeling statement, e.g., "I feel angry when my brother messes my room." (Have a blank plate that can be any feeling.) Let them volunteer instead of going around the circle.
Gathering: Someone I respect and why.
Brainstorm: What does cooperation mean?
Choices Exercise - Which would you do...
Gathering: Something my friends like about me. (Kids spontaneously end up helping each other name what their friends like about them.)
Gathering: Tell us something that will help us understand you better.
(Another Feeling Exercise, not in the manual) Put up feeling words (on cards) in different areas of the room (e.g. angry, excited, sad, happy, upset, disappointed, proud, embarrassed, scared). Ask questions and tell the kids to stand by the feeling that applies to them. If they can't find a feeling to identify with, stand by me (the facilitator). When they have responded by moving to one or other area, ask each group why they felt that way; those who wish to will answer. It's an opportunity for them to see that not everyone feels the same way.
Sample questions: How do you feel when you have a good idea that works out? How do you feel when everything is under control? How do you feel when you get compliments? How do you feel when you see bullies picking on other people? How do you feel when someone gets called a name?
Escalator
L&L's
Role Plays (first have it head a bad way, then have it work out)
TP? - Not enough time to include it. Maybe talk about "qualities."
AVP Organizational and Promotional Issues -
Joanne says Friends for a Nonviolent World in Minnesota has a stack of recommendation letters.
Activity data (workshops facilitated in community and prisons and hours spent, including travel and clinic time) should be sent in to Tom Truitt at the end of June and December.
Tom has had a lot of experience and finds minis don't attract people into the workshop (it just looks like play? they think they've done it all?). Maybe shorter minis are better. Four hours makes for a real experience but can feel like a workshop in itself... why do more?
Pacifica Radio has a "conditions in prisons" series. Could AVP get on that?
Note that AVPUSA does not have a PR committee.
__________________________________________
5-6 pm Continued dialogs and committee meetings. (Communication Committee, Conference Committee, Education Committee, Finance Committee, Committee of Local and Regional Groups (CLOG), and the Committee of Committees (coordinating the various committees and determining in whose jurisdiction a job falls)
Conference Committee meeting - I was asked to attend because a site in the western states is being sought for 2003, the idea being to alternate between the east coast and the west coast. Mid-way Minnesota is also a possibility. Send me any input you have on this. From the point of view of the North Bay rep, I didn't encourage the idea, given our experience in organizing summer gatherings in 1998 and 1999. If some of us chose to participate, the responsibility would be for securing a suitable site and serving as the management team for the site. (The chores of working out the actual material of the conference can be in the hands of others.) There might be places in the Presidio, the National Seashore just over the Golden Gate Bridge, or at religious camps in the redwoods in Sonoma County. Transportation to the site seems to be the biggest problem so good bus access is a real plus. (Remember the gathering takes place over busy Memorial Day weekend.).
Next year's conference is set for Virginia, at Camp Hanover, a short distance from Richmond. Don Aires and Vivian Sullivan are the site coordinators and Charles and Susan Oropallo of New Hampshire will be the Conference Coordinators.
Does anyone want to offer their location for 2003? If not a Council, are there individuals interested in creating this. Let me know.
__________________________________________
Saturday evening:
Getting Out and Staying Out.
Principle speaker: An ex-offender, Tee Haywood, who is three years out, currently employed by Episcopal Social Services in New York City, and a leading reorganizer of the Landing Strip. All together there were about a dozen ex-offenders, including one woman. Issues:
The difficulty of transitioning to the outside world and the difficulty for the family in understanding what the ex-inmate is experiencing. (Families go through transition, too. They got used to coping without you and now have to get accustomed to a very different person.)
The trap of responding to those outside the same way as you respond in prison. (One day he was returning home when he looked up at the el and someone threw a snowball at him, then ducked out of sight. His gut response was to retaliate as if he were being savagely attacked. His wife's comment when he returned home: "When it snows, kids throw snowballs.")
Keeping connected with AVP? You come out with $100. Transportation to a meeting costs $3.
The overwhelming amount of sensory input and chores awaiting you. In prison there was always time to stop and think things over. Outside everything happens fast and changes fast with no time to rest in between.
Those inside don't hear about the success stories; they hear about the failures because those are the people who go back inside (the parole violators angry at the system).
[ Those of us who still had the energy, enjoyed a evening of international folk dancing lead by Nancy Penny. She walked us through several fun numbers from all over the world. It was great fun for the dancers and for those of us too pooped to dance but who loved to watch!]
Sunday morning:
Ex-offender Panel - Moderated by Tee Haywood.
For many AVP was the most significant thing in turning their lives around. Most originally came for the certificate. Help on getting out is so important. One-on-one help is available from a variety of sources, but the experience of being part of a community is not; that is what AVP can provide. Ex-inmate facilitators can do this best. Programs like the Landing Strip can be run entirely by ex-offenders. "Just arrange a space for us and a coffee pot," was said again and again. "Talk to a church and ask for a space."
Realize that it's hard to ask for help; it's a sign of weakness. But help will be accepted when it's offered. Don't underestimate the power of just listening. As an AVP-er, you probably have more understanding and empathy of what it was like to be inside than other listeners. Keep reaching out to the newly released person, even when they don't respond. Remember handouts and social services are available from other sources. Stick to what you do best. (Check out Taylor Caldwell's book, The Listener.)
AVP should keep its mission foremost. Don't confuse the need for support with its mission to bring the workshops to others, especially youth.
__________________________________________
Getting Out and Going Back In... Charles Oropallo, N.H.
To ex-offenders who have been cleared to go back in. Be sure you know why you're going in. Problems with so much to do once out and so little time. Many ex-offenders are not wanting to go back in; it brings back too many memories. Let some time pass.
(Why I go in: AVP outside facilitator John Shuford... I go for myself but the choices I make once inside are for the program.)
Use ex-offenders to orient newcomers going into prison. Steve Angell: It's often thanks to the chaplain that AVP gets started.
Don't wait for ex-inmates to contact us. Try again. Send a letter. Meet for coffee. Persist. [And keep your word.]
__________________________________________
Sunday afternoon:
1:00-2:30 choices:
Youth manual
AVP and Healing (Marjorie Kerr's personal experience)
Houses of Healing program, created by Robin Casarjian (John Shuford & Dick Nethercut)
Dick's daughter was murdered; he did the same AVP Basic as Robin.
John does the series as a follow-up activity for men who have been through all the AVP workshops.
Basic premise: Forgiveness is something you do for yourself so you can get on with life.
The program is mostly individual work that takes place outside the workshop session. The weekly two-hour session includes a half hour of meditation, a video or other presentation of the new material, and a discussion of the experiences with the material of the previous week. The Lionheart Foundation supplies books and materials for the first round.
[Introductory video 13 minutes good for a positive exposure to inmates.]
Mikel [Lane's] comments: When I was inside I enjoyed making a conflict out of every little thing; it helped me survive, gave me a sense of security in prison. [Example of behavior that was the best he could do at a certain point, but ultimately not life-enhancing.]
Such survival techniques are learned in childhood. Anger becomes a source of pleasure. (When we get angry, we feel power; it takes our attention away from our vulnerability, releases endorphins, releases tension. The blood leaves the frontal lobe (source of logic) to go to the muscles, and we do stupid things.
Issue of what constitutes therapy... John: AVP is psycho-educational, not psychotherapeutic; it presents the material and lets people do what they want with it. It doesn't push you to go down inside.
______________________________________
2:50-5pm Visioning session for AVP in the next year
Visioning circles by region, asking the questions
1. How can your region best support its local groups?
2. What can AVPUSA do to help you and your region?
1. "How can your region best support its local groups?"
SUGGESTIONS:
Scholarship fund for conference attendance.
Assist in negotiations with DOC.
Provide a facilitator pool database and record facilitator hours.

Assist communication among locals, e.g., through a regional newsletter, phone tree or phone buddy system, Internet web-serve.
Assist in getting community groups started.
In-gathering of ideas, what works.
Home hospitality data base.
Maintain a web address.
Hold regional gatherings, share new material, problem-solve.
Share an area telephone.
Sponsoring T4T's so they can be held more often.
Mentoring, including youth peers.
Keep track of inmates released to various areas.
Revitalize burned out facilitators... meeting, camping, hosting, etc.
Mediate or assist in local debates.
2. "What can AVPUSA do to help you and your region?"
SUGGESTIONS:
Improve AVP visibility nationally.
Help fund international projects, especially facilitator travel.
Revive AVPUSA Ambassador Fund.
Visit local groups and help introduce new material.
Include ex-offender information in the Transformer.
Assist in providing CEU's.
Gather news from local newspapers. Alan Taplow is willing to collect it.
Encourage facilitator movement within regions.
Create video to promote community workshops.
On-going visioning and gathering of ideas for national mtg, such as HIPP and Houses of Healing.

Media contact person or active PR committee.

Historian, keep records of acknowledgements and awards such as Points of Light.
Clarify 501(c)(3) availability.
Provide a resource bank.
Help with travel fees.
Gather and disseminate ideas. Monitor AVP-L for ideas.
Support new groups; help groups get started, e.g., when one facilitator moves to a new area.
Maintain the National Conference.
Incorporate youth at National Conference.
Facilitator mentoring; youth peer mentoring.
Know about innovative programs elsewhere.
Update website.
Some people eager to help... Diana Couch in support of regions.
Darrell Hefte has a video collection and interest in working on a video library. Alan Taplow will collect and make available news articles; (please send him material.) Committee of Committees will look over the lists above and divide up and prioritize various tasks.
CLRG members will also keep in touch. Rick Krouskop will add material to the website as it is provided; just send it to him asking that it be put on the site; please be sure to have permission for any names and numbers made public in this way.
__________________________________________
---
Editor's Note:
The official minutes of the AVP/USA business meeting follows at the end of this synopsis.
---
5-6pm Annual Business Meeting
The AVPUSA policy-making body consists of those in the room. According to the by-laws, any major changes require prior notification of the entire membership well prior to the annual meeting and therefore can't be made today.
Budget and Treasury report by Tom Truitt.
-- Tom is willing to continue as Treasurer and asks someone who will work with him and be able to take over the position next year.
-- Passed out financial statement for past 11 months.
-- Upcoming budget figures contingent on receiving individual committee budgets. This is in process and should be completed over the weekend.
-- Please report all expenses for the record. If you want to make anything a donation, get reimbursed, and then donate. Otherwise we don't have a realistic assessment of needs which impedes fundraising efforts.
-- An appeal letter for grants is being drafted.
Communication & Technology? ...check with Toby Riley before combining), report by Diana Couch.
-- We need a tech committee as part of the Communication Committee.
-- AVP phone in Houston needs to be handled another way.
-- The old E-mail <[email protected]> will be disconnected in six months. Please make sure you do not list this address on your local literature. The current address for any e-mail is [email protected] and is monitored by George Sinnott.
-- Please use the Internet site, http://avpusa.org. Any [Amazon book] purchases made through ads on this site give a cut to us. Recommend books to suggest. Rick [Krouskop] will be updating the website and creating a means for each person to update their information as necessary.
-- The Transformer magazine... send information to Fred [Feucht].
-- Ellen Flanders agreed to be Secretary.
Education Committee, report by Tom Truitt in the absence of Grace McGrath. Report was handed out with "Redesigning the Basic manual" at the top of the list.
CLRG still needs members and alternates. (For instance Northwest, that's us, still needs an alternate... any volunteers? Contact Dotty Joos at [email protected] (707)874-2638)
Conference Committee, report by Susan Hefte with Chelsea Kesselheim. Information about next year's conference appears elsewhere in this report.
New AVP/USA Officers are:
President: Ann Ward
Vice president: Susan Hefte
Secretary: Ellen Flanders
Treasurer: Tom Truitt
New business:
Establish task forces for ex-offender issues, youth, and restorative justice.
John Shuford and Steve Angell recommend dealing with restorative justice within the framework of the AVP mission rather than adjusting the mission.
Question: Should ex-offender task force be limited to ex-offenders.
Responses: AVP has a precedent of not limiting attendance in any group. Let the task force work it out.
Sign-up sheets were posted for those choosing to be on a task force.
...HELLO OUT THERE...
Are you interested in being on a committee or task force? (Meetings are held by conference call and e-mail.) Contact the people named above, and check the website for their addresses. A lot of material was updated at the conference and should soon be appearing in corrected form on the website. If you have tried these routes and still can't get connected, I'm here to help, but please do some preliminary work first. (I don't have a magic list at hand with all the answers.)
__________________________________________
Sunday evening:
Music and dancing.
[Bob Avstreih: Transforming Power and the Colorado Blues Band
This was a unique experience. Bob Avstreih is a dynamic AVP Facilitator. He performs with a flute and harmonica and interlaces this with Transforming Power stories. He is a wonderful story teller and performed with a great band called the Colorado Blues Band. Many people enjoyed dancing to this powerful music as well as hearing Bob share his talents.]
__________________________________________
Monday morning:
10:30 - 11:30 Quick Decisions, facilitated by Tom Truitt, using situations volunteered from "your workshop from hell"
-- An exercise fizzles but the facilitator plunges on. Clinic, breathe, focus...
-- An affirmation poster has an insult written on it. Recall the ground rules, let the 'victim' say how he feels, talk in general about how it would feel without identifying anyone, create a new poster
-- You're about to start the Empathy Exercise when the warden walks in and wants to observe. One facilitator diverts the warden; Switch to a discussion about the previous exercise; Switch to Concentric Circles and invite the warden to participate; (And pre-plan what you will do during the pre-clinic so the transition can be smooth.)
-- An inmate jumps up and shouts, "How can you allow that baby-killer in here." Realize that's breaking an inmate rule and every inmate knows it; put it on the "unanswered questions" list, brainstorm why it's important for this person to participate, explain about our belief of the good in everyone, remind the accuser that it's OK to leave if he can't stand it, start by making sure the accuser feels heard, not just contradicted.
11:30 Closing Circle - Susan Hefte, "What will you take away?" [Closing message by Rere Stroud, our New Zealand guest]
LUNCH AND DEPARTURE
THE END
---
Minutes of the AVP/USA Annual Meeting
---
Submitted by: Ellen Flanders, Secretary
These are the minutes of the AVP/USA Annual Meeting held May 27, 2001. Those in attendance were Ellen Flanders, Eileen Lezitan, Marian Klosterman, William Patterson, Diana Couch, Joann Perry, Donn Kesselheim, Ed Mazeika, Jan Krouskop, Darrell Hefte, Susan Hefte, Ann Ward, Steve Angell, Richard Nethercut, Dotty Joos, Robert Martin, Marjorie Kerr, Nancy Penney, Alan Taplow, Rick Krouskop, Janet Lugo, Mark K. Thong, Tom Truitt, Shan Cretin, Susan Oropallo, Charles Oropallo, John Shuford, Teresa Tyson. (The minutes can be amended with others in attendance).
The minutes will be taken by Ellen Flanders and transcribed by Janet Lugo & Diana Couch.
Financial Report by Tom Truitt
The financial report was presented by Tom Truitt. That report is attached. Tom requested all committees submit their budget to him as soon as possible. He asked that all committee business be submitted to him for reimbursement. That reimbursement can be returned to AVP .
Communication by Diana Couch
Alan Taplow stated new Youth Manual available.
Rick Krouskop would like people to submit book titles of recommended books they have felt helpful. If we list those books on our web and purchase them or any other book through Amazon Books, AVP USA will receive a rebate.
Janet Lugo & Diana Couch will see that the new directory is released along with the minutes of this meeting.
Fred Feucht is preparing the next TRANSFORMER. Please send in articles to him.
This committee is needing some more technical support.
The merging of the Communications committee and the Technical Support Committee will be considered for next meeting.
Education by Tom Truitt
The report is appended. Youth manual is completed. Revision of Basic manual is next. Volunteers are needed.
Finance by Ann Ward
Committee has been dormant. Will be sending out an appeal letter after this conference. More bodies are needed. A co-treasurer is needed to work with Tom Truitt this year and then become Treasurer next year.
Conference by Dick Nethercut
Next year, the annual conference will be in Virginia (report appended). Minnesota may be the sight in 2003. New clerk is Chuck Orapollo. Several new members joined the committee.
CLRG (Committee of Local and Regional Groups) by Janet Krouskop
Report attached.
A new slate of officers was presented and approved.
President: Ann Ward
Vice-President: Susan Hefte
Secretary: Ellen Flanders
Treasurer: Tom Truitt
It was approved that when a co-treasurer comes forward, the Finance Committee can approve the new slate.
It was proposed that three new task groups would be developed. These groups and the people showing interest were:
Restorative Justice, Chair Donn Kesselheim, Alan Taplow, John Shuford, Eileen Levitan
Youth, Chair Darrell Hefte, Tom Truitt, Aaron McBride, Bev Moore
Offender Support, John Shuford, Eileen Levitan, Dwayne Walker
Margie Kerr also suggested a new task group on International Interest.
At the next annual meeting, we will consider whether the new task groups will become committees. Each group is tasked with working on the subject, with considering whether they wish to become committees. If so, they need to notify the conference committee 30 days in advance of the next Annual Meeting.
The annual meeting was closed.
Submitted Committee Reports are attached.
---
Editor's Note: Above referenced reports, when available, will appear on the respective Committee pages.